Craving that dewy and illuminating skin? Well, look no further because we are here with some essential tips so that you are able to curate that dewy look yourself in no time. Dewy look is best for all types of weather and looks natural effortlessly. For days, when you want to showcase a no-makeup makeup look, this will be your go-to! Have a look and give it a shot-
Prime your base
Prepping your skin with a primer before applying anything else is the most tactful thing to do. This is literally the key to healthy and glowing skin. If you do not use a primer before applying anything in your skin, it is going to get into the pores and wreck the youthful and liveliness of the face. So, the trick is to clean your face thoroughly, use sunscreen and then a primer. This base will add freshness to your face and thus, the entire makeup will start to glow. If you skip this step, it might not give you the perfect dewy face look. For the perfect look, a light-weight moisturizing primer with SPF is a great choice. This will not only boost radiance in your skin but will also add to the overall glow.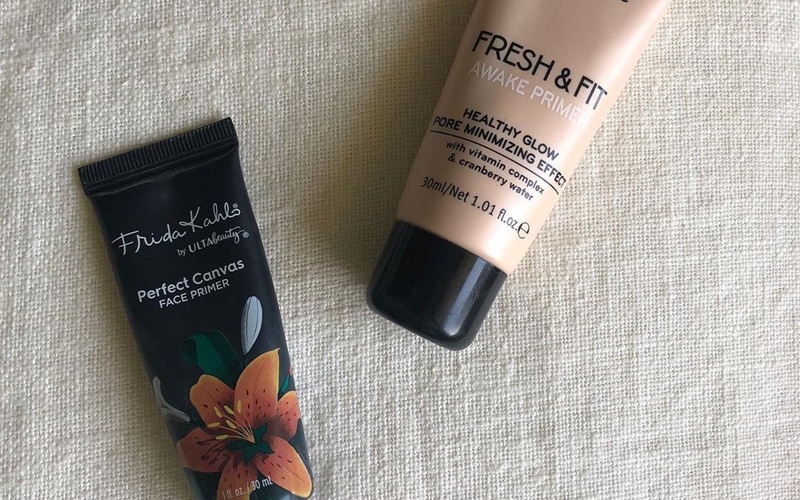 Highlight Strategically
Every woman out there is already using a highlight for sure but the point is whether you are using it the right way or not? If you are trying to curate the perfect dewy look for yourself, then a highlighter is the foremost thing you would need. Any highlighter adds to the overall glow and thus, it is necessary to pick those areas that require this application the most. That is the reason the word 'strategically' has been used. The key areas of your face- cheekbones, brow bone, bridge of the nose and the cupid's bow are the most prominent areas where light reflects out in the open. So, applying a highlighter in the right amount on these areas is the foremost thing to do. This dewy look will be your go-to look for every occasion.
Sculpt your Cheekbones with a Bronzer
Sculpting is basically carving out the shape of your face the correct way. If you do this, you will see a noticeable difference in the shape of your face. This is actually necessary because everyone craves that sharp jawline and plumpy cheeks look. So, with the right shade of bronzer, you would be able to curate the perfect dewy look for yourself in no time. Just a little bit of bronzer is enough to define your cheekbones and shape them the right way. The whole point of using a bronzer is to add a definition to the cheekbones and create an illusion of sharp features. Make sure you don't go crazy with this bronzer because too much of it would actually look artificial and turn the whole look fab to drab. This look is perfect for your day as well as night outings.
Add Some colorful Pigment
Just because you have put a highlighter and bronzer doesn't mean that the look is complete. No look finds its completion without applying a blush. And that is why this pigment is necessary. It is one of the most loved makeup styles and adds that natural pink blush to your face. your cheeks are easily highlighted with this pigment. the trick is to pick it in the right shade according to your skin tone, neither light nor dark. Just swipe the brush in upward motions from your cheeks to your eye area. This rosy cheek look can be as natural as you want it to be. Just make sure that there is enough precision as well as a definition on the cheeks. Go for a powdered blush or a creamy effect-anything that you like!
Use a loose Translucent powder
The last thing you would want to do to set this dewy makeup look would be to set your face with a loose translucent powder. This is actually a necessity because you want to keep this makeup intact for hours and don't want to let it waive off. This trick is recommended for each one of you out there, especially during summers when sweat takes a toll on all of us. On makeup days, simply set your face with a translucent powder because this will help you stay glowy and also control your oily zones. After finishing the base, just swipe this with a cotton pad all over the face and you are done.