Indigo is a trendy color it has been introduced by the invention of the indigo dye plant. However, the use of this color was totally opposite to want it was used for. You must know that in the 18th century this color was reserved to be worn by the minors. As it was a dark color so it won't look dirty quickly. Mentioning about the early usage of this color; let's share what does this color stands for, it stands for communication. It is a way of expressing a person's emotional or intellectual state. We all know that this color is used for writing answers in examinations, that is because a person's mind memories this color well. So wearing this color makes you look approachable and decent; therefore' one should dress in this color frequently.
Indigo Jumpsuit
This can be a powerful manner of dressing. It can be your casual outfits. You need to accessorize it correctly. Wearing the nude pumps with this heel can be your go-to look for office as well as a casual meet with friends. If you are having a halter neck then you can wear pencil heels with this outfit. Usually, all jumpsuits look nice to pair up with a nude pair of heels. You need to style something in gold with these. You can either wear a solid gold chain around the neck or wear golden loop earrings. You can carry a nude color handbag or settle with indigo shade sling. This color can be paired with white as well.
Indigo Hair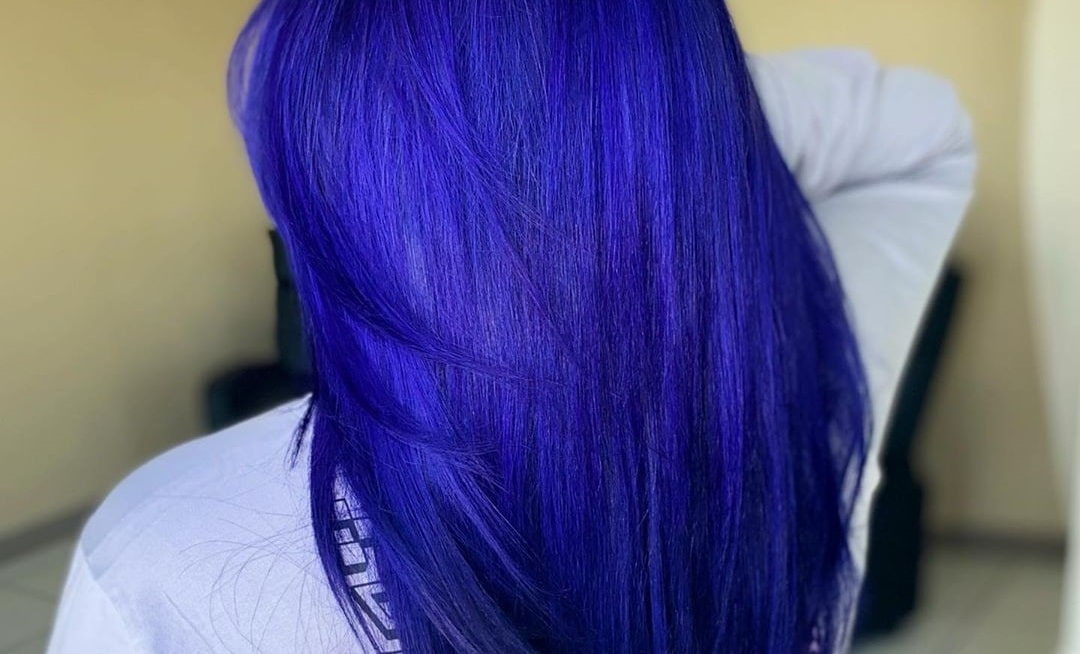 If you are into hair coloring then blue can be a pretty color for your streaks as well as full hair color. It is a pretty decent color; especially people with cool skin tone must go for this shade during winters. Winters are supposed to be gloomy weather because it has no sun and there is snow everywhere. We find that natural life is coming to an end because there is no greenery or floral beauty to admire around us. Having such a hair color could bring some charge and positivity to your persona. This can, not only be cool but something fun and who doesn't like to have fun now and then. Try something different and you will rock it.
Blue Formal Suit
You might have seen how politicians most of the time style in this shade coat. That is because this shade makes you feel approachable and you need to be that way when you are going for a public speech or representation. If you have any important work in your official life you must dress your blue suit; with a white shirt. It is a decent and simple form of dressing. There is no need for patterns in blue but if you want you can look for print stripes in the coat. Otherwise, if your coat has small detailed work then, it might not be as pretty as the plain ones. You can wear heels and leave your hair half-open in this case; to look like a profession.
Style Denim
You can style denim in this look as well. It can be all denim look from top to bottom. If you want to add another color then you can wear a tank top and pull off the denim upper with it. This is one of the commonly dressed up looks. It is a casual everyday look. You can go to the supermarket to buy stuff in this dress or you can head on to visit a friend. If you wear a paper bag jeans and top it with a white tank and the jeans jacket then you will feel this dress to be comfy. It can be your traveling partner dress as well. If you are feeling hot then you have the option of removing the upper and relax in the tank itself. If you are dressing this outfit for travel then you can accessories this look with a baseball cap, this will bring the vacation approach to your dress.