Home remedies have proved to be of ultimate benefit every time whether it is your hair, your skin or your body. They provide nourishment and never counter-attack your body. So, if you can use them to boost your hair growth, then why not? Hair fall and less growth is a problem faced by the masses and the only way to deal with them is naturally! Pick these secret home remedies and give your hair the love they need!
Use Onion Juice
Onion juice is one of the best home remedies for growing your hair long. There are a lot of remedies but this one has topped our list for a lot of reasons. If you are looking for something that will add strength and volume to your hair along with growth, it would be this onion juice. Messaging your scalp with onion juice will provide extra proteins to your hair and thus prevent unusual hair fall too. All you have to do is extract juice from a half onion and apply it to your scalp. Leave it for some time and then wash it thoroughly. This might stink for obvious reasons but it also worth the effort. Since onion contains sulfur, this sulfur promotes collagen and we all know how collagen boosts the production of healthy skin cells and hair growth. So, inculcate this habit in your routine and wait for its magic!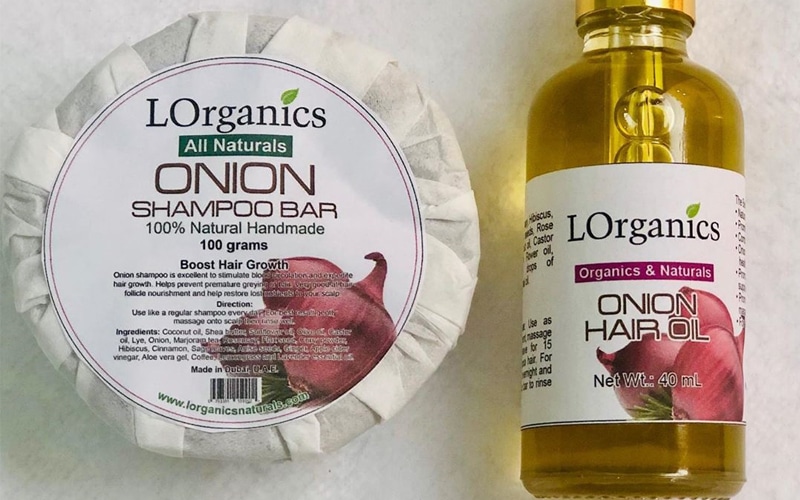 Say yes to Egg Whites
Egg Whites are truly Godsend because of the way they take care of our skin and hair, nothing else can. The thing is that egg whites have a lot of properties that are helpful in providing hydration and moisture to the hair. This is imperative because moisture and hydration is a sign of healthy hair. If your hair lacks the necessary moisture, then this egg white mask would give it nourishment. Add this ingredient to your hair care routine and you will see noticeable results in no time. Create a brilliant conditioner with eggs and yogurt using two tablespoons of each and applying this paste to your hair. After you have washed your hair, they will feel smooth and will grow even faster. Moreover, egg whites also repair your damaged hair and reduce hair fall.
Green Tea
Green tea is rich in a lot of compounds that help in extracting lifeless cells from the hair and promoting hair growth. If you are looking for something that is herbal and will boost your hair growth, then this is it. Green tea is great for the skin, mind, body and now, your hair too. You should use this for every possible issue that you are facing. Just dip a green tea bag in a cup of boiling water and let it cool down a bit. After it comes down to room temperature, apply it to your scalp and leave it on for some time. Rinse thoroughly and wait for it to cast its magic. For additional shine, you can also spray this green tea water on your hair later. All the ingredients found in green tea are good for the roots, scalp and steady growth.
Goodness of Yogurt
We don't even need to define why yogurt is good for the skin, body, and mind. Yogurt has some exclusive ingredients and since it is curated from milk, it is definitely a great pick for all your skin and body-related issues. With yogurt at your rescue, nothing can stop your hair growth. It boosts and promotes the growth of your hair like nothing else. Just take some unflavored yogurt and add honey to it along with few drops of lemon juice. Apply it to your scalp and wait for it to dry. This mask will not only boost your hair growth but also make your hair stronger. Since it is full of protein, it provides the necessary nourishment and thus is a bliss for your hair. You must give this one a shot and we promise, you won't regret it. You will use this hair mask again and again!
Power of Beetroot
Beetroot might look like a tiny ingredient but its benefits are ten-fold. This is because it is full of proteins and vitamins that are necessary for hair growth. You must use this one for providing nourishment to your hair. The nutrients are so effective that just after one single application, you will see the desired results. Using it on your hair is bound to give you a glossy and healthy finish. It also tightens the pores of the scalp and reduces hair fall. Thus, add this one to your hair care routine and this will be your staple pick every time.