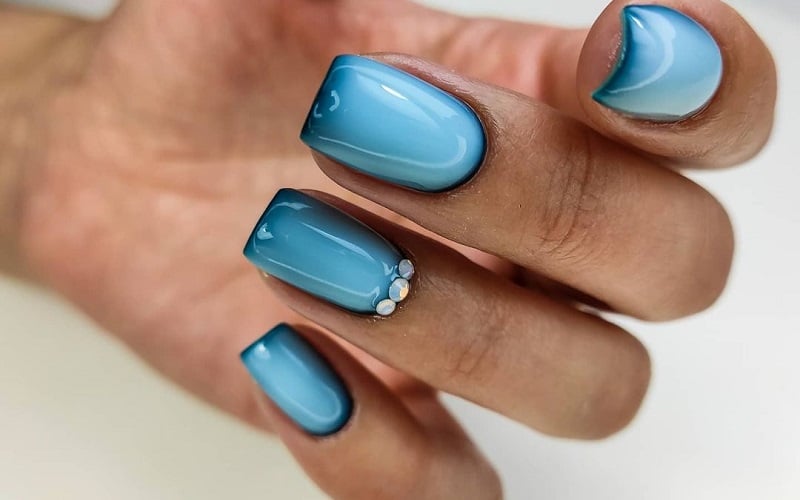 Getting a manicure has become a huge trend among women, there has been an increased demand for manicures in recent years, and we aren't complaining. Manicures are a great way to make your pretty hands look even prettier. There's no dearth of options when it comes to a manicure, you can get it done in different types. And when it comes to nail art designs, nothing can be as stunning and versatile as dots. Dots are an extremely common and easy nail art design, this is one of the first nail art designs that almost every manicure noob starts with. One of the many good things about this nail art design is it looks amazing on every nail shape and color, and that's what makes this nail art design so popular.
In order to create this nail art design, you don't really need to visit a salon. It is super-easy to create, and you can recreate it yourself at the comfort of your home. Another great thing about this nail art design is you don't necessarily need fancy manicure tools; you can easily recreate the design using objects that are readily available at your home. Wondering what those things are? Read on to know about them.
Bobby pins
In order to create medium-sized dots, you can take help from your trusty bobby pins. You can easily create medium-sized dots using bobby pins. Medium-sized dots exhibit a retro feel, so if you want to add some retro touch to your look, you can take help from bobby pins to create a beautiful manicure. Take one bobby pain and open it as much as you can to make it straight, after that, dip the rounded tip of the pin in a nail polish and then press the tip onto your nails to create the dots.
Toothpick
Toothpicks are yet another great dotting tool alternative. If you want to create fine and minuscule dots, then you can create them using the pointed tip of the toothpick. You can also create large and more prominent dots using the toothpick, but for that, you will have to use the opposite end of the toothpick. To create a more fun design, you can use both sides of the toothpick to add dots of different sizes in different colors.
Pencil
Who thought a pencil could be used as a means to create dots on your nails? A pencil works as an excellent dotting tool alternative. You can use it to create both medium-sized and small dots. If you want to create medium-sized dots, a blunt pencil would work perfectly, and make sure to take more paint on the tip of the pencil for bigger dots, as for smaller dots, you can reduce the paint. If you don't have a pencil, you can use a dried-out ballpoint pen.
Paintbrushes
Paintbrushes can come in super handy when it comes to nail art designs. You can easily create dots using paintbrushes, but for that, you will need round pointed tips paintbrushes. Paintbrushes are one of the best ways to create big, round, and clean dots, but they most definitely aren't the easiest to work with. It will take some practice, and once you have got the hang of it, you will be able to create beautiful dots using paintbrushes.
Cotton bud
If you want your dots to look slightly textured, then you should look no further than cotton buds. They can help you create medium-sized dots on your nails. Dip the cotton bud in any nail paint of your choice, and then press it gently onto your nails. You can create so many beautiful nail art designs using a cotton bud.